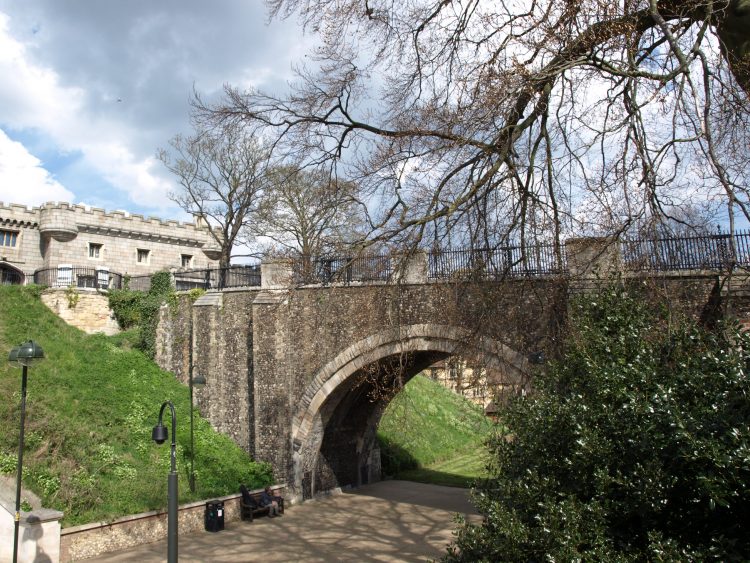 If you're like me and you travel to eat, then when you're on holiday you wouldn't want to waste a single meal - ever restaurant & every meal counts.
So, I was thinking if I was coming to Norwich for a week on holiday where would I choose to eat from the experience that I have now.
There you after just booking in to Lodge Farm Holiday Barns in the beautiful village of Bawburgh, beside Bawburgh Lakes, other hotels, self-catering cottages and Bed and Breakfasts are available!
And your off - - - - -
Its Friday night, you've been traveling for a while and have eaten some atrocity at a service station, so you don't want to go mad but you want something delicious and nutritious.
Friday Dinner
Workshop, 53 Earlham Road – free off-street parking around the area after 6 pm. Its rustic with order at the bar service but the food is divine. Small sharing plates of Mediterranean, Middle Eastern fusion dishes. You'd get 5 dishes with a basket of bread for around £30-40. Try their mango lassi for £3.50 or a Moroccan pot of mint tea and a 'Nata'. But they also have a well-stocked bar. Open from 3 -11pm, closed Sunday & Monday.
Or
Keep it local at Bawburgh Kings Head, NR93LS – our local pub, 4 minutes' drive away. A gastro pub at its best with classics and foodie delights or go for bar snacks for £2-3 to share including local pork pie, whitebait and olives. Local ales, fresh orange juice, hot bevies and great wine. Plus, in winter chill on a sofa near the open fire. Open 7 days a week.
The best Breakfast if you so choose
The Ivy – City Centre, London Street, NR21LD A infamous chain of high class Art Deco indulgent restaurants, with amazing service and a full breakfast menu. A full English for £13.50 or choose from other classics like Eggs Benedict.
or
Louis Deli & Cafe – 81 Upper St Giles, NR21AB - you may be able to park on the street outside or at least nearby via pay metre. Louis's offers a good hearty local breakfast with rustic toast and jam for around £8-12 inc, a drink. Open 7 days a week. From 8am / 10am on a Sunday.
or
Olives – a little café, specialising in the full English, down (40) Elm Hill. £10.50 for a full English inc, Toast. Voted the best in Norwich by my blogging mate the Fry Up Inspector. Closed on Monday – open from 9am.
Saturday Lunch
Of course, you could take a trip to North Norfolk, wander around Wells, Holt and Clay - - then book in to Cookies Crab Shop for the Lobster platter, around £15. It's just a shanty old fishing hut, with a summer house and a few marquises but it's an institution and a must for all seafood lovers. Plus, you get to look over the salt marshes on to the sea beyond. Closed on a Monday & closed over winter.
Or
Whip in to 'Byfords' in Holt for some lunch time classics, pastry's and amazing cakes.
Or
Drive to Sherringham or Cromer and have Fish and Chips overlooking the Sea. Like at Number One, Cromer – 'Galtons' gastro fish and chip pad. But take aways just as good if you can smell the sea air.
Saturday Evening Nibbles and Cocktails
You've had a busy day and now it's time to let your hair down, or keep it tied up!!!
See below for cocktails*
Jive – is a Mexican restaurant offering freshly cooked tacos and more. Go forsome smaller dishes and a few sides to share and ramp it up with a cocktail. On 24 Exchange St, first floor opposite Jarrolds.
or
Further down the Street is East 26 offering absolutely tasty sharing dishes. Order a few with a few sides to pick at - - of course with a cocktail. Closed on Sundays.
Or
Even further down the street is The Wallow – a fabulous help yourself if wanted (or not) wine bar (buy a card), offing a great deli selection of nibbles, cheeses, dips, breads and pickings – great to share.
Les Garrigues, 21 St John Maddermarket, closed on Sundays – a French wine bar offering deli sharing platters. A social hub – to chat, wine and cheese yourself silly.
Figbar – Next door offers amazing desserts and bakes with drinks. Perfect after a stole around the city. Closed Sundays & Mondays.
Let's get to the good stuff - - - - Cocktails
The Roof Garden, Union Building, 51-59 Rose Lane, top floor – it says what it does on the tin, well it's got a big roof garden. Offering a good quality selection of Cocktails, average £9.
The Gin Temple – upstairs, above Rabbit and opposite The Belgium Monk on Potergate is a classy, relaxed and friendly bar, specialising in local Gins - - and we have tons. Plus, a good selection of classic Gin cocktails. Around £6.50 or a single Gin and Tonic £6.
The Gin Palace – upstairs above The Mash Ton 16 Charing Cross is a 1920's speak-easy style bar, specialising in Gins from all over the globe, they've got 100's. Around £9.
Gonzo's Tea Rooms - 68 London Street, a messed up rustic mad collector's man cave – but such a cool eclectic space with a roof garden too. With some of the best cocktails in Norwich – try the coffee one! Around £8-10. Open every day from midday.
Bar Hawthorn – on 2 – 4 St Benedict's Street, offers an up and down stairs cocktail bar with a great menu, you won't get the classics but you'll get some great infusions. Closed Sundays and Mondays, open from 5pm.
Further down there is the man cave of a different brain, a scientific, vintage antique 1940's vibe called Arboretum, Sit on sacks and wonder at the oddities, while a massive dog loll's around. Vintage themed cocktails – no menu, all £6.50 just answer some questions and they'll magically make a cocktail that suits.
Go even further down and you'll get to The Ten Bells – a neat and tidy, steam punk bar with a Gin distillery, the home of Bullard's award-winning Gin. Offering a delicious selection of cocktails from £8. 74-78 St Benedict's Street, open from midday every day.
The Birdcage 23 Pottergate, opposite the Grosvenor fish and chip shop you can even eat them in the bar. Great teas, cocktails, drinks and beers. In this arty creative space. Open every day from 11am until midnight, Sundays from 4pm-11pm.
Then there's Sunday Lunch
A country pubs on the cards so you could if you haven't already go to
The Kings Head, Bawburgh.
My favourite Sunday Roast is served at The Rooftop Gardens in the city, £15 per person for quality perfectly cooked meat, served with a whole host of gorgeous sides and luscious gravy. All with views over the city and great service in this comfortable luscious space.
Further afield there you'll find lovely country houses –
The Norfolk Mead Hotel, Church Loke, Coltishall, NR12 7DN
2 courses £23,50, 3 courses £31 – Country hotel, great service and a magnificent Sunday lavish roast.
Sunday night requires nothing but chillaxing - - maybe a take-away.
Monday Lunch
Norwich has the biggest open-air market in the UK with tons of stalls including over 30 foodie joints. Like Lasagne, Empanadas, Bao Buns, Spanish, French, patisseries, great coffee, a juicing bar, pots of shellfish, a vegan diner, Sicilian, falafel, Thai, (don't go to the Chinese!) and Indian Street food - - some even have seating. But if it's hot join the locals and eat at the top of the market opposite the Guild Hall with the longest balcony in Europe - - just a fact!
Alternatively – go casual and eat pizza at either
Brick – 39 Market Place, beside the market, closed on Sundays ipen from midday – the best pizza in Norwich with amazing toppings.
or the second-best pizza restaurant
Donnelli's Pizzeria – they offer a mid-week small pizza and drink specials for £6 eat in, best value lunch deal in Norwich. Offering traditional Italian toppings. Open from midday 7 days a week.
Monday or Tuesday Dinner
Haggle – 13 St Benedict's Street, open from midday 7 days a week. The million-pound Turkish restaurant with style and splendour. Go for sharing starters and dips and then tuck in to char grilled kebabs or slow cooked Middle Eastern stews, with a good portion of dipping bread. Finish with Kanufa – the best dessert in the wold, think mac n cheese but sweet! They also do amazing cocktails. So, if you fancy sitting on the bar and snacking do that instead.
Al Dente on 25b St Giles street, on the corner of St Giles car park is a lovely little modern Italian restaurant making fresh pasta and other classic authentic dishes at good prices by their resident Italian chef. Open 7 days a week from 8am, Sundays from 10am for breakfast (for baps), lunch and dinner.
Fancy an Indian my favourite is The Tamarind in Blofield, Woodbastick Road, NR134AB, 15 – 20 minutes' drive from Norwich City Centre. Always freshly cooked with crisp poppadum's. Open 7 days a week for lunch and dinner, except Friday lunch.
The Giggling Squid, 24 Tombland is a new growing family run chain, but they serve authentic Thai dishes cooked by Thai chefs. It's on the expensive side like most Thai's but the food is delicious and served with a modern twist. Their Massiman curry is the best around (apart from mine at Lodge Farm Kitchen – Cookery Courses). Open every day from 12.
Middleton's Steak House & Grill, 11-15 Timber Hill, is a local family run restaurant of two. It offers quality steaks, grills and burgers at good prices with good portions. Smart restaurant, fabulous service and plenty of tables but because its buzzing you might have to book at night, they also offer a good priced lunch time 2 (£8.95) or 3 course meal (£9.95). Open from midday 7 days a week.
Gonzo's – Also offer the best burgers and wings in Norwich (see cocktail info) - - its mad and rustic but if you're in to burgers & dogs - - 'Gonzo's' a dog you know.
Blue Joanna's a piano bar and restaurant on 103 Unthank Road just outside the city, NR22PE. They do amazingly tasty sharing dishes, like the best chicken wings of my life. If you love good food with exotic flavours, you'll love Blue Joanna's. Closed Sunday & Monday, open some lunches and Wed-Sat evenings from 5.30 or 6pm.
You'll need to fit in an Afternoon Tea - - - skip lunch, skip dinner or go for a light bite later in the day.
The Assembly Rooms, Theatre Street – is a gorgeous Georgian mansion in the heart of the city on theatre Street, they'll often put on events, have rooms of art or simply pop in for coffee and cake in their central lounge area. But they just happen to offer the best afternoon tea in Norwich for £20 per person, served from 12-4.30pm. With an amazing pastry chef – you won't be disappointed. Plus think of this place for pre-theatre meals, light lunches or simply cake & coffee until late.
St Giles House (41-45 St Giles Street) – is a lavish Art Deco Hotel on St Giles. Great for tapas on the terrace, a cocktail in the bar or afternoon tea in their restaurant. Attentive service and impressive pastry's. Cocktails around £8 - 9
Biddy's Tea Rooms – 15 Lower Goat Lane, offer a more relaxed casual café style afternoon tea, pre-booking only in their quirky upstairs sitting room. With your choice of freshly baked cakes and tray bakes along with flump scones & a good choice of tea. Afternoon Tea £13.95 pp
Tuesday, Wednesday or Thursday Lunch
The Tipsy Vegan – 68 – 70 St Benedict's Street, yes, its vegan but its Diner classics and sharing stuff with the most amazing flavours. Plus, they do wicked cocktails. Open every day from 11am.
Shiki's – A brilliant Japanese restaurant on 6 Tombland. Go for a lunch time bento box (£12) with some Saki or Green tea. Closed Sunday & Monday, open for lunch and dinner. For other Japanese recommended restaurants (untried by me as yet) try Ciscoe's on 25 Ber Street, for Pan Asiana & Sushi, open every day for lunch and dinner. Or Soyokaze 13 St Giles with a small intimate dining area & additional seating upstairs, offering a lunch time deal & full authentic menu for lunch and dinner.
The Dining Rooms at Cinema City, St Andrews Street with its cool independent vibe part of the picture house chain, with 3 screens offering the best in films. Eat well in the restaurant or eat casually in the bar plus alfresco seating. While you're there take in a picture, you can even take wine in from the bar or some locally made snacks from the shop. Think of this place for dinner too. Open every day from 10am.
Timber Hill Bakery – 27 – 29 timber Hill, An Irish couple decided to choose us lucky Norwich people to land their amazing bakery. They offer fabulous toasties, sarnies and pastries. With good old juices, teas and coffees. Closed Sundays & Mondays, open every day from 8am, offing breakfast and Lunch, afternoon pastries.
The Waffle House, 39 St Giles Street - is without doubt a must, it's a Norwich institution since 70's, I've been waffling for 35 years. It's still just so good – perfect flavours, a great menu using local ingredients with a good veggie selection. My highlight is plain waffles with banana's and vanilla ice-cream, dousing in humungous amounts of maple syrup from the table. Try the malted milk milkshakes, try the side salad with blue cheese dressing and go large, double your waffle for around an extra pound. They also do a great 2 course lunch time special for around £11 per person. Opens all day from 10am – 10pm (Sat 11pm) for brunch, lunch and dinner.
Namaste – there's 2 in Norwich, one large one on 130 – 139 Queens Road, maybe more of an evening place and 1 little one on 2A Opie Street, city centre more for lunch. Fabulous South Indian Vegetarian food – go for a big selection of starters to share and a Dosa pancake, if you're both hungry add a curry. No licence, bring your own with corkage.
Dim sum is served at The Baby Buddha in 135 – 137 Ber Street every lunch time (but closed Mondays). Share 4 – 6 dishes between a couple at around £2.80 - £4 per dish. I love the Char Sui Buns, turnip Cake, prawn or pork fung chung and the Vietnamese fried spring rolls. But don't forget to add some steamed dumplings. Open all day for lunch and dinner, with a full Chinese menu.
Light Bites - - or Takeaways
Moorish – 17 Lower Goat Lane, a falafel café to eat in or take away. They do a good valued £6-ish for falafel and lemonade. Three Home-made falafel, stuffed in to wholemeal or white pitta, packed with salad, three dips, humus and more with a home-made lemonade that's minty and cold. Plain stuffed falafel from £4.70 - - but add a few flourishes like feta, aubergine, cous cous - - - -
Take away from the market - - go for Churros and Chorizo they do a good home-made daily stew. Sicilian Street Food offers a good pizza or calzoni (£3.50) and while you're at it grab an arancini or two. OR Mia Cocina, she'll pack you up a home-made south American pastry with tons of zesty fresh salad. To name but a few - - - - the worlds your oyster in Norwich Market.
Flaming Galah – 123 Ber Street, An Australian pie shop serving meaty or veggie delights on mash, peas and gravy. With exciting daily fillings like duck and red cabbage. Parking metres outside. Small seating area inside but it's mainly a takeaway. Take away around £5. Day times only, closed some days – please call first.
Alley Ole – 20 Bridewell Alley. A chicken shop, sit in or take away. Rotisserie juicy chicken with potato bravas and salads. Also serving Pinxtos after 6pm plus cocktails and beers all day. Closed Sundays and Mondays, open 11am – 11pm.
Grosvenor – 28 Lower Goat Lane. Number one on Trip Advisor and well deserved, maybe the best fish and chip restaurant in the world. Go for the cool stuff like five-pound squid, or wako taco, go for their afternoon sea (platter for 2) or simply a gorgeous piece of Suffolk caught fish with perfectly cooked in beef dripping Norfolk potato chips. You can also take them opposite to the Birdcage pub but they have an amazing basement to chomp them in – just order up and they'll bring 'em down. Closed Sundays, open daily from 10.45am – 7.30pm.
Wednesday or Thursday Dinner
Let's go special with five amazing restaurants to spoil yourself in.
Benedict's – on the road of the same name, 9 St Benedict's Street. With Norfolk's own Food hero Chef Richard Bainbridge, creating some gorgeous flavours in a modern cheffy style. Closed Sunday and Mondays. Open for Lunch and Dinner.
Roger Hickman's - In Upper St Giles – go for the taster menu with accompanying wine or stick to the classic 2, 3 course evening dinner. Classic creative and inventive with a good reputation and good following. Lunch and Dinner
Farmyard – 23 St Bandits Street, Offering 'Bistronomy' medium priced luscious award-winning stylish food. Choose from modern eating to hearty classic dishes. With a good wine selection and great service in this modern, airy busy restaurant. Closed Sunday & Monday. Open for lunch and dinner.
The Ivy – because only special cities have an Ivy. Decadently decorated with impeccable service and cooking. Classic dishes to comfort your soul.
Bishops – 8 – 10 St Andrews Hill, run by a French fellow this is a small independent romantic style restaurant with well-appointed dishes and scrumptious indulgent desserts. Offering a good priced two or three course evening meal. Closed Sunday & Monday. Open for lunch and dinner.
So, you've had a magnificent week in Norwich eating your way through some amazing foods. But quite frankly you're sick of fabulous food, you can't wait to get home put your feet up & have a lovely cup of tea with a hearty portion of beans on toast.
Because tomorrow the diet will have to start!
By Zena Leech-Calton ©
www.lovenorwichfood.co.uk