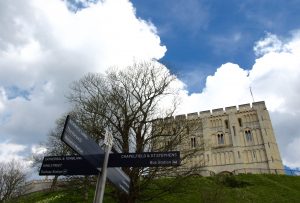 In these conditions:

"I" or "me" - Zena Leech-Calton

"Property" - Lake View, The Courtyard and / or The Dairy - Holiday Barns at Lodge Farm Holiday Barns in Bawburgh


"You" - The customer
As a customer and on booking - You agree to take good care of the Property, to leave it in a good clean & tidy condition on departure and notify me of any damage or breakages.
---
Arrival and Departure - Times 
Lettings commence at 3.00pm on arrival day, we prefer a 3-5pm arrival and terminate at 10.00am on departure day.
Bookings - are confirmed by email.
The customer must provide their full name, names of people staying at Lodge Farm Holiday Barns, home address, home and mobile phone numbers along with an email address.
Once a booking is confirmed by email a contract will have been deemed to have been formed between You and I.
Payment - for the rental is due in full to me either by bank transfer, Paypal or cheque (cleared) 6 weeks before the commencement of the letting or by cash on arrival at the property by arrangement as long as a deposit and minimum payment has been paid.
Deposit - A £50 booking and holding deposit is required either by cash, bank transfer, paypal or cheque for each holiday barn, payable on booking. (£75 over Peak Summer, Christmas and New Year) This holding and damage deposit is paid back within a week of departure - please leave pay back details or I will email a request. Cancellation will forfeit the booking and holding deposit or a rescheduled break can be transferred on request, with at least 6 full weeks notice.
Occupancy - You agree at time of booking the number of people to use the Property, any change to this must be agreed before arrival.The number of people must not exceed 4 for both Lakeview & The Courtyard or 2 for The Dairy - plus 1 cot / baby/toddler in each barn or The Dairy has a sofa bed for a small child - this is set by planning and insurance conditions.
The lead name must be over 18 years and a member of the party occupying the property. The lead name agrees to take responsibility for all members of the party.
Guests - guests can not exceed people occupying your holiday barn & permissions must be granted for visitors. No overnight stays will be permitted over the number of occupancy recomended in the barn and without full names and permission been given for insurance purposes. Absolutely NO parties, celebrations or gatherings will be allowed at any time in any of the barns or on Lodge Farm grounds.
---
I reserve the right to make a charge for damage to the property, damaged or missing items, or any other than normal cleaning.
---
Pets - We do not allow pets at this time. (apologies, the barns are newly decorated and we have lots of roaming wildlife.)
Smoking - Smoking is not permitted in any of our Properties but you are free to smoke in the grounds. Please clear away any rubbish.
Towels and Linen - Towels and bed linen are provided at no extra cost. Discount are available if a customer wishes to bring their own towels and bed linen. Not applicable for long term rentals - please see below.
Wi-Fi - Internet, Free Wi-Fi is provided in all barns.
However by the nature of Wi-Fi no guarantee is made regarding signal levels and data speeds, occasionally it needs to be re-set.
Liability - Liability is limited to any monies paid for the rental of the property. Please make sure you look after your personal belongings and vehicles during your stay and take care of yourselves while walking around Lodge Farm and its boundaries, avoiding Rabbit holes and special care near the lake.
Children - Children are very welcome at Lodge Farm but must be supervised by an adult at all times during your stay. 
Bikes, trampoline, zip wire, playground and sand pit are provided free of charge and use is total at your risk. Please be aware of the closeness of the Lake and do not let your children near it or in it unless accompanied by a responsible adult for the activity of pond dipping only.
Cleaning - We expect the barns to be left in an appropriate state after vacation. Any damage should be reported and will be deducted from the deposit. Additional cleaning will be charged at £12 per hour above what is expected as leaving in a reasonable state for a holiday home with cleaning equipment supplied, which is not the same as a hotel i.e things back, personal items removed, dishwasher emptied, floor swept, rubbish recycled, all washable linen stripped & placed in the bath etc.
Rubbish - All rubbish should be removed from the barns. Recycling is promoted in our recycling bin area. Please make sure you remove all your belongings. Posting and packaging will be charged for left items you wish to be returned to you.
Problems and Complaints - Please contact me immediately so that appropriate action can be taken if any problems arise or you have any complaints during your stay. No such matters can be dealt with after completion of your rental period.
Sound - There is audible sound from the A47 externally in certain wind conditions in certain seasons. The main noises are from nature. Occasionally noise can travel from the Norfolk showground but again this is only externally - for example" race for life" announcements, only if the wind is blowing this way. All Barns have acoustic walls between each other and are double glazed so are designed for peace and quiet. Although we have no neighbours there might be other people staying at Lodge Farm Holiday Barns so expect you to bear this in mind regarding noise levels, especially at night time. No loud music, no external music and please keep the tv sound on low-medium in the evenings.
Access - I shall be allowed access to the Property at any reasonable time for cleaning or essential maintenance. Whenever possible, this would be by prior arrangement. However your enjoyment and privacy is always my first priority.
Cancellation by Customer Bookings can be cancelled within reasonable time prior to the start date of the booking. Please give as much notice as possible. Cancellation up to 14 days i.e - 2 weeks; up to arrival date or 'no show' will require full payment - however if I can get a last minute booking on the property a discretional amount, possibly full will be given back. Cancellation by Myself. ;In the unlikely event that the Property becomes unavailable for any reason, I will offer you alternative accommodation if at all possible. Should this not meet with your approval or if no alternative is available, any monies paid shall be returned in full. See also deposit above. Cancellation of short term tenancy will also insure an additional £30 admin charge and require 4 full weeks notice.
Liability is limited to monies paid for the duration of the stay. Accuracy and Representations While every effort is made to ensure the accuracy of information given either orally or written and all representations are made in good faith, no such representations will create any liability on my part.
Short Breaks - Short breaks run weekends Friday to Monday or mid week Monday to Friday and are subject to availability, times of the year and are limited in holidays, Christmas and New Year and are also limited in the winter term due to winter short term rentals. All subject to owners  judgment.
Long Term Lets - We accept longer rentals of up to 8 weeks at reduced rates with a £300 damage deposit. You are responsible for the cleaning and care of your holiday barn and must supply your own linens, we can however supply linens at an extra cost. All bills are included in the rental prices. We have a short term agreement - details and prices on request.