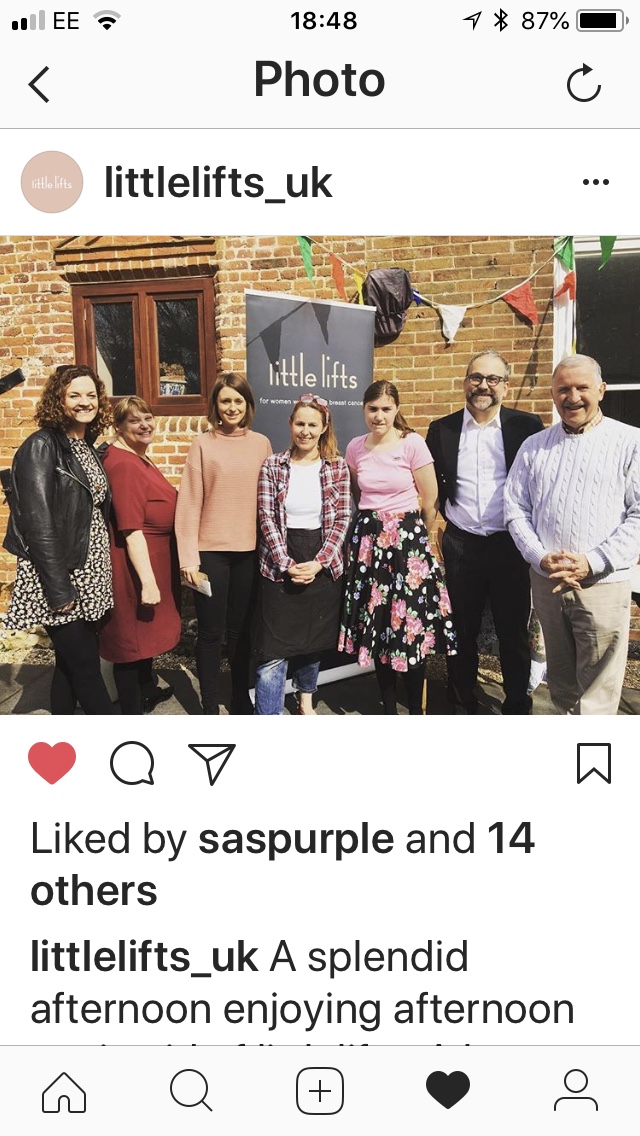 Its official East Anglia has the best climate in the whole of the UK - something to do with the fact that Norfolk and Suffolk is the big Smurf nose on Great Britain, the North Sea and the wind pull direction from the Mediterranean but I don't really know! But it is a fact. Like the fact Elm Hill in Norwich has more Medieval Buildings down that one street that the whole of London. Or Norwich Market is the biggest outdoor market in the whole of Europe or is that one of them (its big though).
But I do know Spring is in the air and we are expecting a heat wave, YES a HEATWAVE - not Doritos, actual nice weather, sun and everything. I can't wait, I love Spring. Lodge Farm is full of Daffodils, a million at least (I cant count), blossoms budding, little cute goslings are wandering around with noisy parents and the smells in the air are lusciously spring like.
I'm a little relieved because my 5th Annul PoP uP is over, I was worried about the weather, at one point a thunder storm was expected just as people were supposed to be arriving, but the sun came out and the feeling that Spring had landed was in our hearts as we filled up tea pots and took cake stands round jam packed full of freshly baked scones and sarnies.
49 people booked in for Afternoon Tea and we all know cakes are best made fresh, so I had an early start yesterday but it was all worth it. I even made my husband dress up like a Northern Toff and wheel the cake trolly round, Tiramisu pots, Date slice, Orange and Yogurt cake soaked in orange syrup, Ginger Parkin, fresh strawberries and Chocolate shortbread with fresh cream and raspberry adorned the display. But not before their choice of 2 either cheese, fruit or plain scones with 'The Tea Ladys' Strawberry & Champagne Jam, Clotted Cream and butter. But before that 'Can we get a Rewind' (thanks Craig) the guests had Chicken Coronation (it was good - I do a mean CC), Smoked Salmon and Cress, Cream cheese with cucumber and a smudge of mint jelly and Home baked ham with Local Fig'n'Apple Chutney.
The tea was Wilkinson's Afternoon Tea blend, Ceylon and Darjeeling. A scrumptious little number. BUT flipped heck I didn't expect the on-slaughter of Coffee drinkers, its AFTERNOON TEA, the clues in the title - I was cut short on that one, with only 2 cafe-tier and one bag of spare coffee. I think we must off made a dozen or more coffees all of whom had 2 - 3 cups each. I hate coffee now!!!
But everyone had a lovely time and we managed to raise £200 for 'Little Lifts' a local charity aiding gift boxes to women with breast cancer in primary care. Saskia my daughter earn some pocket money helping out as the main waitress and organiser, Nick my hubby didn't get paid in money but in cake later and my son managed to over sleep and earn nothing, hay ho!
Don't worry about Nick I'll take him out for lunch, to say thank you - maybe Afternoon Tea - - Noooooooo more, he cries!
Don't worry about me I've ended up with 11 cake stands, 2 vintage sets of crockery, 4 extra tea pots, a fridge full of whipping cream and Tiramisu, a whole ginger cake (I don't like Ginger Cake), 1/2lb of ham and some left over 'squids' for lunch in the city, oooh, and achy feet. Some good some not so good - just like life.
I won't mention my teen son!, thats a whole other blog.
So, thats over, the holiday barns are my priority now with Summer Bookings coming in  - its amazing what the threat of a heat wave does. We've been so slow holiday business wise lately, with the knock on effect from 'The Beast from the East'. I mean no one in their right mind sits in-doors while a foot of snow lands in their garden and thinks 'Lets go some where nice in England on Holiday in a few weeks'. Then there was the rain - - thanks the skies that spring is on the horizon and business is starting to pick up. I need the money, bills don't stop for the weather -
Did I tell you the one about my car - - I'll save that one for another day (Hint' its gone and I'm driving a hire car - yes, it was the weather, kind of).
So - - - - come and see us, fancy some cooking, fancy a holiday, fancy a break away, fancy my husband (you can have him), fancy some wildlife, fancy skinny dipping in Bawburgh River with a tea cosy on your head - - - its all here at Lodge Farm.
Over and Out - Zena x
www.lovenorwichfood.co.uk - me other one