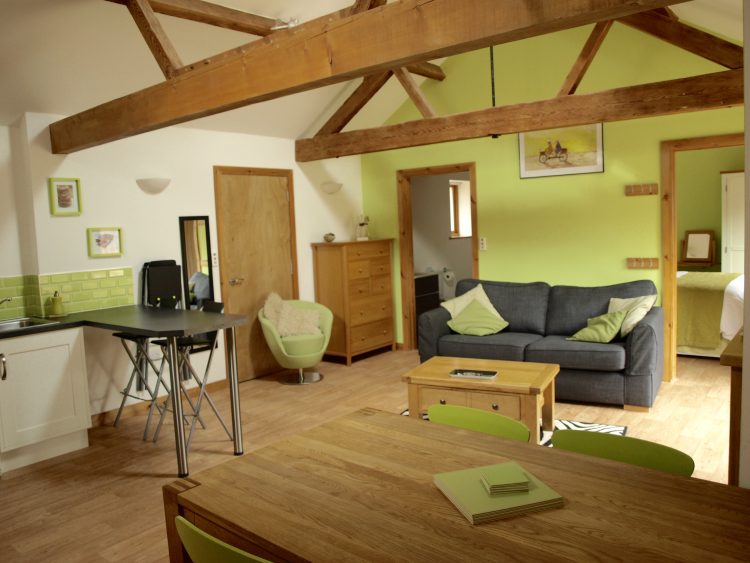 Last week we had a couple in the Dairy who seemed very nice, they arrived at 1am in the morning  - we left them instructions out for them and gave them my mobile in case there were any problems. I didn't want to disturb them the next morning as they had a late trip - then they went out for 2 days running - I went round a few times on Sunday but their car had gone - my hubby up earlier than me on Sundays, managed to check in on them - when asked if everything was ok - they said yes lovely.
Then a few days after they left they wrote a scathing review on Booking.com - as well as us losing 15-20% in commission on all bookings via them we also had to endure a rating from 9.7 - down to 9 as they rated us 2.5 out of 10 on all things. The only long winded winges was about dust - dust on beams (3m high) - which we hoover ever 3 - 4 months, a picture of a roller blind in the bathroom which never needs to be opened as its obscure glass and an outside BBQ not looking dirty or unclean just looking like an outside Bbq which isn't sparkly new in stainless steel. He also commented that he had had a terrible night sleep as the bed was soft - we have had nothing but compliments for the expensive medium firm mattresses we replaced little over a year ago. Who sleeps well on the first night anyway - especially when you arrive in a strange place early hours of the morning. They also moaned about cobwebs outside- please!!! we are in the country in the countryside beside lakes, we have a handy man who cleans it down every 2 weeks on a Friday - hellllooo
Of course I was disappointed and annoyed at the gross nastiness of what seemed petty frustrations -
More due to the fact that - if it had of been important rants like a dirty oven or a massive stain on the flooring or damaged walls then I might have been able to agree on constructive criticism - but some dust on a beam, and no proof but supposed bugs on a window sill when we have to leave the window open after a 2 hour clean - I mean really.
He even admitted to trying to find us on Trip Advisor so his intentional photo taking could try and stain our reputation and independent business even more - which was obviously his intention from the get-go.
Anyway - Lodge Farm scores a 9 - 10 from all other guests over the last 8 years, we have a 4* gold Visit England rating. It's set in a beautiful country side location surrounded on 3 sides by Bawburgh Lakes, with an abundance of amazing wildlife - each barn is cleaned very well every check out day, we use 100% Egyptian cotton bedding and buy top end furniture - we have under floor heating, renewable energy and have built or renovated the barns personally inch by inch to building regulations and design.
We are very proud of our business - this is the reality. An amazing place, in an amazing location so says 99.999% off out guests and we very happy to host them and share Lodge Farm with them.
Zena