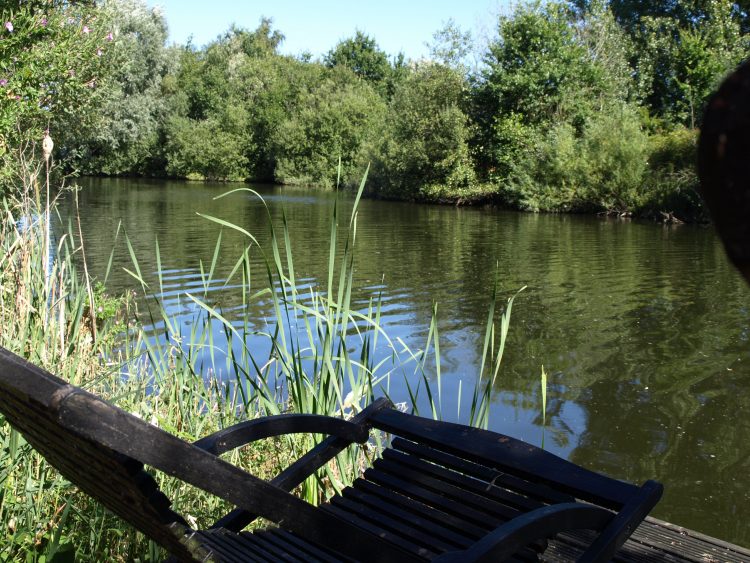 Whats happened in the UK this year - were all saying the same, last year was bad enough but business is even slower this year. That Beast from the East did'nt help, with a rise in sunny continental holiday being booked. After all why would anyone look out of their window at ten tons of white slush and say 'oh, I think we need a break in Britain' Then we had the rain and the floods - all putting people off booking. BUT its GORGEOUS NOW.
So after 5 years of excellent bookings, this year we are down - - good news for customers who can grab last minute bargains but not so good for me with the bills still pilling up. But then thats the joy of running a business - - at least I'm not selling pork to Dubai, or party poppers to the morgue or grass seed in the sahara.
After all, I've got something good to sell - - Lodge Farm's top 10 reasons to come on holiday here.
Stunning Views over Bawburgh Lakes - - catch a kingfisher, a glebe or a heron.
2 Acres of Activities - children playground, adults zip wire, picnic area, trampoline, lakeside path, seats and benches to chill.
4* Gold accommodation - its hard work to keep up standards, but we do with cleaning, quality of furnishings, little extras and good service.
Norwich is so close - just a 10 minutes drive away, its in the top 10 of shopping places in the UK.
Water, Water every where - we are surrounded on 3 sides by the lakes, the broads is 20 - 30 minutes away, beaches are 10 more with tons to choose from.
Family Friendly - Were nice and helpful and live next door at lodge Farm, handy if you want to borrow some DVD's or ask about recomendations. Any potential problems are quickly resolved. Plus your supporting local businesses.
The Borrowers List - - this is my thing! a list of all the fabulous things you can borrow, like bikes, massage chairs, DVD's, games, PSP - all sorts. Plus theres the treat box!
The Wildlife - - i've counted 25 different birds, we entice them in the seeds. The rivers full of fish, swans, geese, ducks, moorhens and more. Then theres the rabbits, deer, otters, mink and shrews - - - - - the list goes on.
A fabulous price - - forget Centre Pks, thats triple the price with less of the luxury and wildlife. Our prices are not only competitive, we keep them lower then other holiday rentals around to guarantee good value, plus we extra touches to make your break even better.
Well Stocked - - I'd like to think everything you would need is in your barn. From the scales to the coffee pod machine, I think I've thought of everything and if I haven't you can borrow it.
So what are you waiting for - - contact me to book. A £75 holding and damage deposit is required via paypal or bacs with the remaining balance due 6 weeks prior to arrival and thats it - - - follow our directions and enjoy.